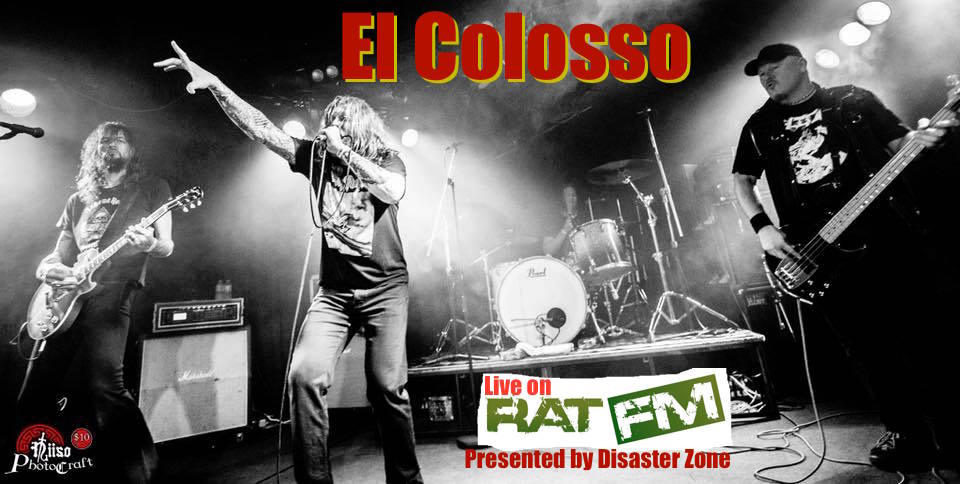 RAT FM's Disaster Zone presents a HUGE special live show, EL COLOSSO, Melbourne's hottest metal act, live in the photographic studio space downstairs and LIVE ON AIR ON DISASTER ZONE at the same time, 8pm, on May 11! Tickets will be on sale from 9:00pm, Thursday 6 April.
Book here!

Tune into Disaster Zone at 8PM every Thursday night on RAT FM, Rock Arts Talk from Melbourne. Also, don't forget to check out the band, El Colosso on Facebook, with links to where you can buy their single, Leatherhead, and preorder their forthcoming album. https://www.facebook.com/elcolossoband/
May the Metal Gods be with you!