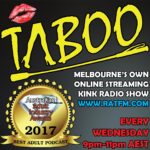 DIRECT DOWNLOAD - Right Click and Save As...
This week Jimsta, Dani, and Adam discuss the "C-Bomb".... no not that one, the one of Consent.
When no means no, when yes means yes, when its right to ask, and all these questions will be answered tonight as we cover the topic in-depth.