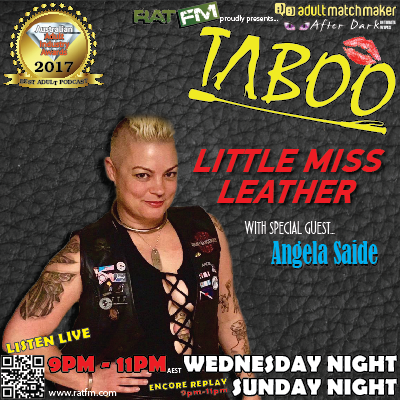 [podlove-episode-web-player publisher="1324" post_id="1324"]
DIRECT DOWNLOAD - Right click Save As...
This week there is a change in the air... a new co-host stepping in.
Join regulars Jimsta, Adam, and the newly minted Dani from PM Leather, as she joins the crew of Taboo.
Tonights show we interview Little Miss Leather, and talk about her amazing pieces of kink leatherwork.