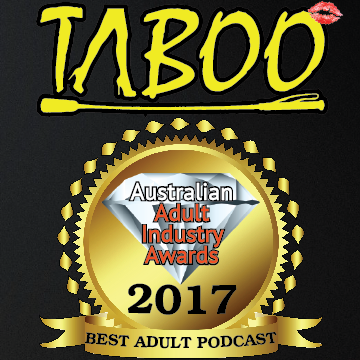 [podlove-episode-web-player publisher="1452" post_id="1452"]
DIRECT DOWNLOAD - Right click and Save As...
The Taboo crew are back with another panel discussion show.
Featuring regular hosts Jimsta, Dani, and Desksub Adam, with special guests Kitty and also Heath from Splinter. We discuss past and upcomming events, touch on the recent annoucement of the results of the Australian Same Sex Marriage Plebacite, as well as talk about roles as doms and subs, where boundarys are, and other interesting topics of conversaion.