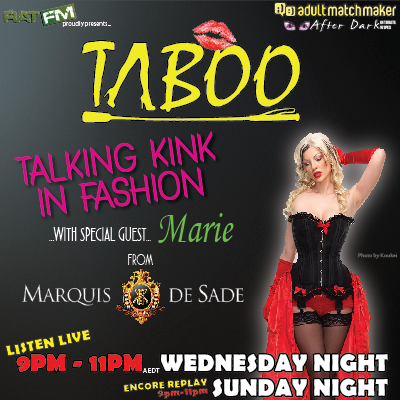 [podlove-episode-web-player publisher="1327" post_id="1327"]
DIRECT DOWNLOAD - Right click and Save As...
Tonight Jimsta, Adam, and Dani talk to Marie from Marquis De Sade, discussing kink in fashion, and her amazing high quality corsetry and other related kink articals of clothing.
We touch on her beginnings and her growth to become one of the greatest corset makers in the world, having her work shown in fashion shows all over.
You can check our Maries amazing work at the www.marquisdesade.com.au website.