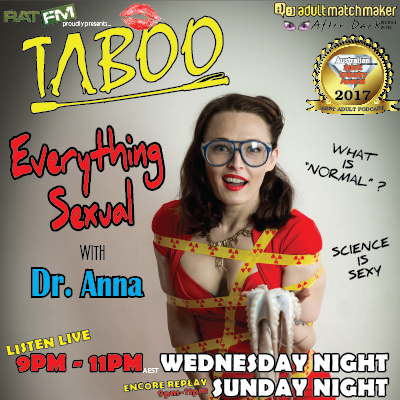 [podlove-episode-web-player publisher="1454" post_id="1454"]
DIRECT DOWNLOAD - Right click and Save As...
Jimsta, Dani, and Adam are joined by a special international guest via the power of the Internet, streaming in live to the studio from Germany, we are talking with Dr. Anna about what constitues 'normal' sex?  and other cool scientific stuff about sexuality.
You can find out more about Doctor Anna's Imaginarium, her science outreach program on her facebook page at https://www.facebook.com/pg/doctor.annas.imaginarium, and check out her blog on her website http://www.annazakrisson.com.