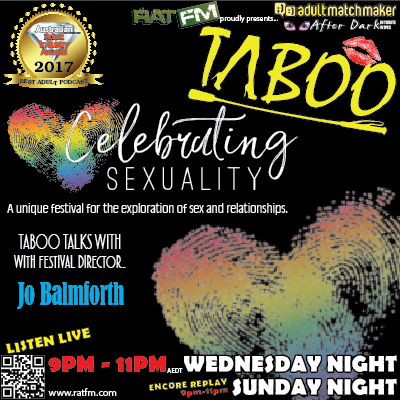 [podlove-episode-web-player publisher="1370" post_id="1370"]
DIRECT DOWNLOAD - Right click and Save As...
Tonight Jimsta and Adam are joined by Jo Balmforth, festival coordinator for the Celebrating Sexuality Festival. We learn what the festival is all about, the workshops that are being run over the weekend long event, and some of the interesting kink related things you can learn as you discover and explore your sexuality.
You can get tickets for the festival running between 17th - 20th of November 2017 from the festival website, or you can check out their social media presence on Facebook.
Get in quick, because tickets are limited.