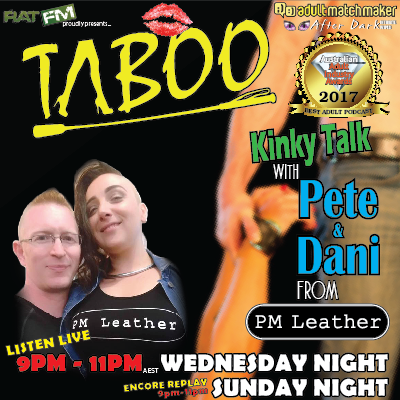 [podlove-episode-web-player publisher="1118" post_id="1118"]
DIRECT DOWNLOAD - Right click and Save As...
This week on Taboo the Desksub is off, so Mr. Johnny Getz mans the mixer.
Meanwhile, Jimsta and show producer 'M' get an unexpected phone call which turns into an interesting conversation. They are also joined by special guests Pete & Dani from PM Leather to discuss all sorts of kinky things, as well as their brand that they are building together, called PM Leather.