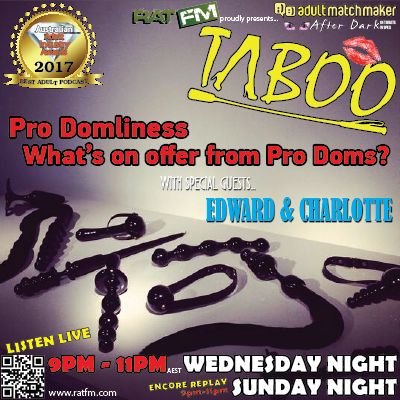 [podlove-episode-web-player publisher="1302" post_id="1302"]
DIRECT DOWNLOAD - Right click and Save As...
This week Jimsta, Ms. D, and The Desksub are joined by professional Doms Master Edward and Mistress Charlotte Sway, discussing what it is like to take on the role of being a Dom in a 'professional' sense. Do's and don'ts, as well as interesting stories and perspectives of working in a unique industry.