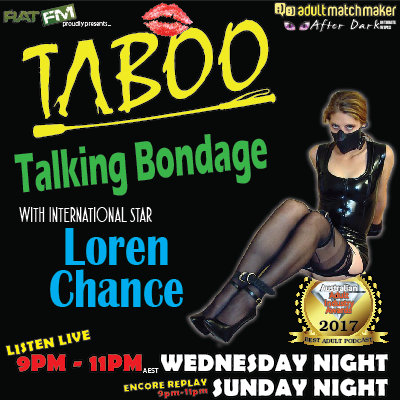 [podlove-episode-web-player publisher="1457" post_id="1457"]
DIRECT DOWNLOAD - Right click and Save As...
" She's here, SHE'S HERE!, SHE'S REALLY REALLY HERE !!! "
This week, Sadistic Sub Jimsta, Tasty Tart Dani, and The Mighty Desksub Adam are joined live in the studio by international Bondage Movie star Loren Chance.
Talking about bondage, her experiences, and impressive filmography of bondage and kink.
We discuss her thoughts, and stories, and everything interesting in between.