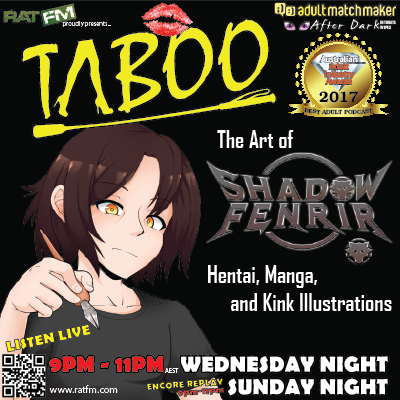 [podlove-episode-web-player publisher="1234" post_id="1234"]
DIRECT DOWNLOAD - Right click and Save As...
This week we are joined by professional and international manga illustrator Shadow Fenrir.
Jimsta, Adam, and Big M talk about his influences, his beginnings, his style in kink and fetishism, and get some stories on his most recent trip to Japan to study with some of the greatest manga artists alive.
You can check out Shadow Fenrir's work on his website, reachable at http://shadowfenrirart.tumblr.com/