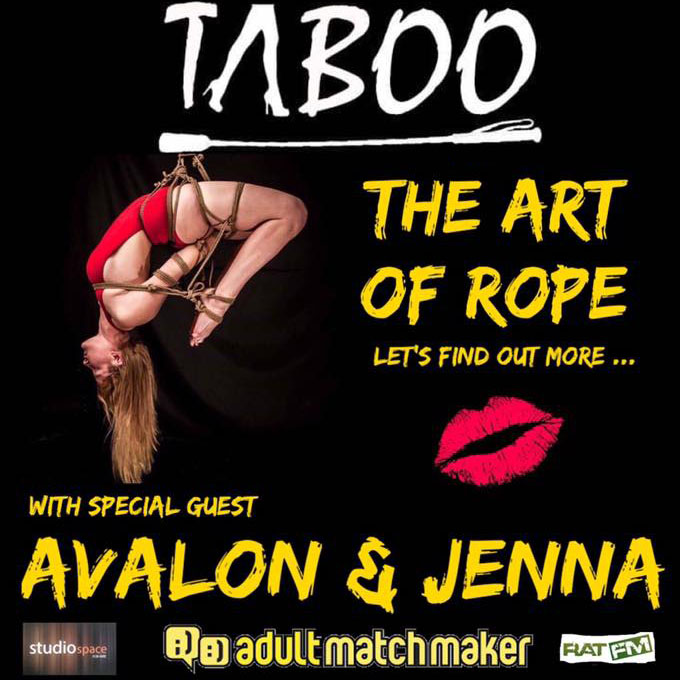 [podlove-episode-web-player publisher="1071" post_id="1071"]
DIRECT DOWNLOAD - Right click and Save As...
Our new duo hosts Jimsta and Dee Star are nicely settling in, and finding their groove, and tonight are joined by series regular Mr. Johnny Getz on the desk, with special guests Avalon and Jenna, discussing all things rope, and in particular the beautiful art of rope and Shibari, it's Japanese origins, and what it's like to tour the world bringing rope play, education, and understanding to the kinky masses.
Also as usual we catch up on what we did... and are going to... get up to on the weekend, and talk about recent, and upcomming events in the world of kink.
So join us once again for another hour and a half of fun, chat, and education.