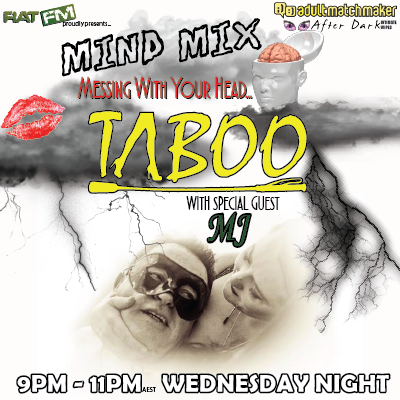 [podlove-episode-web-player publisher="1101" post_id="1101"]
DIRECT DOWNLOAD - Right click and Save As...
The whole gang is back this week, with Jimsta, Ms D, and Adam the DeskSub all having a chat about the week gone by, and upcomming events.
On this show, we are joined by the lovely MJ (Honey), who gets deep into discussion about one of her and Jimsta's favorite play pastimes of mind mixing. The art of messing with your play partners head. All consensually of course 😉
MJ also tells us about her jewlery line that, as an artisan, she creates herself under the name Scandalous Gems, and a special lucky winner calls in and wins a fabulous prize.
Remember folks... listen to the show live at 9pm AEST on Wednesday nights, as we regularly have giveaways, and special treats for our live listeners.
There is also a special annoucement exclusively for lovers of the TABOO program to get an amazing discount offer on purchases for the next four weeks from Scandalous Gems.
Make sure you listen to get the discount code word.