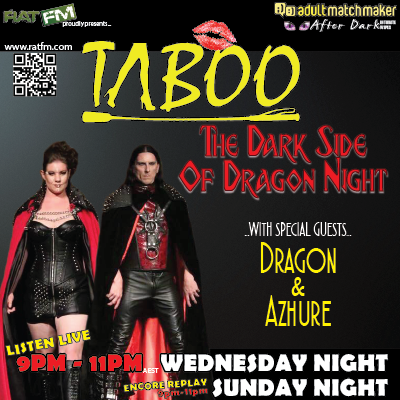 [podlove-episode-web-player publisher="1238" post_id="1238"]
DIRECT DOWNLOAD - Right click and Save As...
Well it seems the flu has hit, and it has hit hard as its only Jimsta and Adam tonight,
but this week they are joined by special guests Dragon Night and Azhure.
Some of our listeners may recognise Dragon from his new show Black Out on RatFM Monday nights, as well as having popped in a few times in the last couple of shows.
However tonight Dragon and Azhure are here as official guests to talk about their experiences in kink, and how it relates to their lifestyle, and to their work.