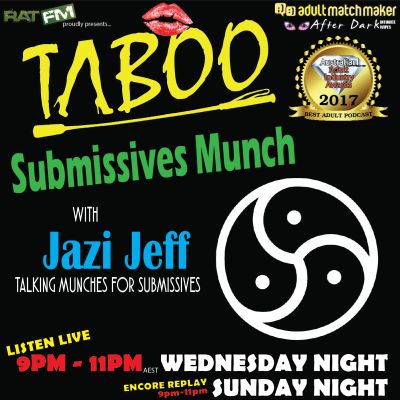 [podlove-episode-web-player publisher="1441" post_id="1441"]
DIRECT DOWNLOAD - Right click and Save As...
This week Jimsta, Dani, and a fashionably late Adam are joined by Jazi Jeff, organiser of the Submissives Munch event. We learn a bit about the event itself, as well as bit about Jazi, and his life in the scene.