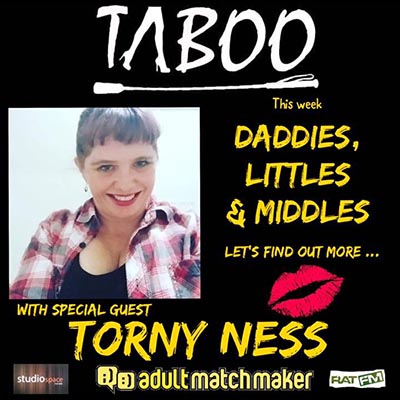 [podlove-episode-web-player publisher="1077" post_id="1077"]
DIRECT DOWNLOAD - Right click and Save As...
Jimsta and Mr. Johnny Getz recount the 'awesome' time they spent at the most recent Snake Pitt last week, and Jimsta has some interesting news about his role in an upcoming gig involving last weeks guest Avalon.
Jimsta and Dee also catch up with special guests Torny Ness, and Shae,
discussing all things Little and Middle, as well as Daddies and Mummies.
The show takes a few calls from some live listeners, and we let everyone know about the giveaway competition that Taboo is running.