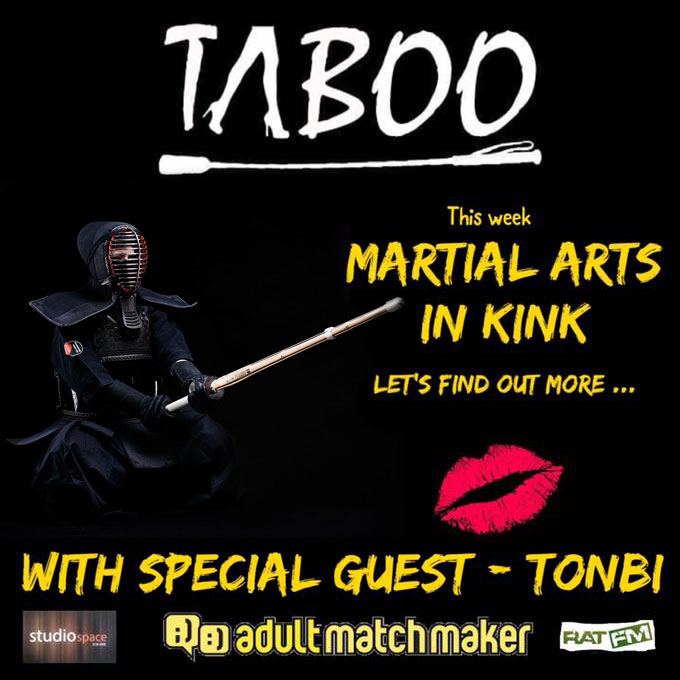 [podlove-episode-web-player publisher="1066" post_id="1066"]
DIRECT DOWNLOAD - Right click and Save As...
It's seems it's all happening at Taboo on RatFM.
Jimsta is joined by new co-host Dee Star, who listeners may remember from our previous episode on Male Chastity & Key Holding (19/4/17). Dee has come on board as a regular co-host to Jimsta, bringing some great insights, and diversity to the discussion.
Tonight they are joined by stand-in button pusher and knob twiddler Mr. Johnny Getz, and special guests Tonbi and Coyote, discussing how martial arts can so seemlessly integrate into kink play.
Also in this episode we must sadly acknowledge the passing of music great Mr. Chris Cornell, who sadly seems to have taken his own life last week. It seems that Chris had been suffering from depression, and we at Taboo would like to extend our condolences, and support to his family, and indeed anyone who is suffering from depression, and to let them know that there are services available to help, and to never fear reaching out. Beyond Blue for example is an Australian independent non-profit organisation working to address issues associated with depression, anxiety disorders, and related mental disorders, and are there for people who need it. Remember, there is no shame in asking for help. They are contactable via their website, or by phone on 1300 22 46 36.
Some of our regular listeners may have also noted that we had no podcast last week. People who were listening in live or watching on our periscope feed, would know that we did have some technical issues in the program, and as a result the recording of that show was unfortunately pretty much unsalvageable. On a more positive note however, some kind members of the community have decided to contribute to the show with a donation of some new sound equipment to help avoid such technical problems, so special thanks to our supportive listeners, as we adore our new bling-coated microphones.